Watch a special message from Dr. Jeremiah!

Monday August 20, 2018
Washington News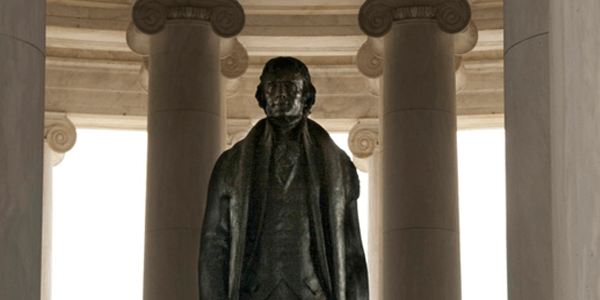 Large Tax Refund in 2017 - Check your Withholding
In IR-2018-163, the Service explained that taxpayers who received large 2017 refunds may be able to reduce their withholding amounts for 2018. Seven out of ten taxpayers in 2017 received a refund of $2,800 or more.
These taxpayers should learn how the changes in tax law due to the Tax Cuts and Jobs Act (TCJA) changes will likely affect their 2018 taxes. Many taxpayers can lower their withholding and increase take-home pay.
There are several changes made by the TCJA that may impact 2018 income tax returns. Many Americans will enjoy reduced tax rates or may be in a lower tax bracket. The favorable changes under the TCJA included lower tax rates and brackets, nearly double the standard deduction for married couples filing jointly and single individuals and a large increase in the Child Tax Credit.
While these changes generally lower taxes, there were also some offsets. The personal exemption was eliminated, state and local tax deductions were limited to $10,000 per year and miscellaneous deductions were repealed. However, the combination of all these changes may lower tax bills, especially for families with children.
The IRS Withholding Calculator is available for taxpayers who wish to check and update their current withholding plans. Use
www.irs.gov
and search for "Withholding Calculator." Taxpayes will need their 2017 tax return and latest pay statement.
After entering specific information, a taxpayer can determine whether to file a new IRS form W-4. With a new IRS Form W-4, an employer can change the taxpayer's withholding amounts.
On its website, the IRS explains the functions of the Withholding Calculator. It states, "The Withholding Calculator does not request personally-identifiable information, such as name, Social Security number, address or bank account number. The IRS does not save or record the information entered on the calculator. As always, taxpayers should watch out for tax scams, especially via email or phone and be alert to cybercriminals impersonating the IRS. The IRS does not send emails relating to the Withholding Calculator or the information entered in it."
Many families who use the Withholding Calculator will be able to reduce their 2018 withholding amounts and increase their take-home pay.
Conservation Easement Deduction Denied
In
PBBM-Rose Hill Ltd et al. v. Commissioner
; No. 17-60276 (5th Cir. 2018), a Tax Court decision to deny a $15.16 million conservation easement tax deduction was affirmed.
In 2002, PBBM Rose Hill, Ltd ("PBBM") acquired a 241 acre parcel with a golf course. The price was $2,442,148 and the parcel was limited to being "utilized only for recreational facilities or open space for a period of thirty (30) years." The parcel consisted of a clubhouse, other buildings and a 27 hole golf course.
Following a bankruptcy, PBBM sold the property to Rose Hill Plantation Property Owners Association, Inc. ("POA") for $2.3 million. The sale closed in January 2008.
Prior to the 2008 sale to POA, on December 17, 2007, PBBM granted a conservation easement on 234 acres to the North American Land Trust Space ("NALT"). The deed stated the property was restricted from being used "for a residence or for any commercial, institutional, industrial or agricultural purpose or purposes."
The deed continued, "The property is and shall continue to be and remain open for substantial and regular use by the general public for outdoor recreation."
PBBM obtained a "before and after" appraisal of the conservation easement. It reported a charitable conservation easement deduction of $15.16 million on its 2007 tax return. The IRS denied the deduction. The Tax Court determined that the conservation easement deed did not create a right "exclusively for conservation purposes" and the fair market value of the easement was $100,000.
The Fifth Circuit noted Sec. 170(h)(4)(A)(i) requires access "by the general public." After POA purchased the property, access was limited by a gatehouse and the general public was excluded. Although POA did not allow general access, the court concluded that the deed did fulfill the public-access requirement.
However, the deed also permitted an extinguishment of the easement. If the deed is extinguished, then NALT will receive proceeds. The proceeds shall be the "greater of the fair market value of the easement around the date of the deed or a defined share of the amount of proceeds remaining after both the actual bona fide expenses of the sale and the amount attributable to improvements constructed upon the conservation area pursuant to the reserved rights. The defined share is the fair market value of the easement around the date of deed, divided by the value of the land not burdened by the easement around the date of the deed."
Based on this provision, the Tax Court determined that NALT may not receive the amount required for an extinguishment under Reg. 1.170A-14(g). Therefore, the conservation easement failed to qualify as "exclusively" for conservation purposes and the deduction was denied.
PBBM reported a charitable deduction of $15.16 million. This amount was based on an assumption that the 234 acres with the golf course and buildings would be rezoned to permit commercial and residential development. The IRS appraiser assumed no rezoning and valued the conservation easement at $100,000. Because the trial witnesses indicated that rezoning was unlikely, the $100,000 value was accepted.
Finally, the reported $15.16 million deduction exceeded the $100,000 value by over 200%. Therefore, the Sec. 6662(h)(1) gross misstatement penalty of 40% was applicable.
Editor's Note:
This was an aggressive attempt to generate a large charitable deduction on "bad facts." The result was very painful for PBBM owners.
Sec. 199A - To Deduct or Not To Deduct?
The IRS Sec. 199A Proposed Regulations (Reg-107892-18) are still being analyzed by tax advisors and professional associations. The Sec. 199A deduction of 20% of qualified business income is subject to both limits and phase-outs.
One Sec. 199A limit is for a business whose "principal asset" is the "reputation or skill of one or more of its owners or employees." The intent of Sec. 199A drafters is to permit the 20% deduction for pass-through business owners, but deny the deduction for income from personal services.
The IRS is tasked to draw the line between qualified business activities and income that arises solely from personal skill. This is a complex process with major uncertainty, but the proposed regulations suggest a number of general categories.
Those individuals who are "included" in the personal skills category do not qualify for the full 20% deduction. The persons who are "excluded" from the personal skills category will qualify.
While brokerage services generally are included and, thus, do not qualify for the full deduction, real estate agents are excluded. The National Association of Realtors stated, "Your association made a forceful case–both in a detailed letter it sent on June 19 and in a face-to-face meeting with IRS officials in early August–that certain limitations on specified service businesses were not intended by Congress to apply to real estate professionals."
Brokerage services are generally included. These include services "in which a person arranges transactions between a buyer and a seller with respect to securities (as defined in Sec. 475(c)(2)) for a commission or a fee."
While consulting services are included, insurance agents are usually excluded. The Council of Insurance Agents & Brokers cautioned agents and stated, "Council pass-throughs members will need to carefully evaluate the extent to which their revenue may be derived from fees for non-placement-related activities and may arguably fall within the ambit of consulting services as defined under the proposed regulations."
Health workers may be included. These could include medical doctors, nurses, dentists and other healthcare professionals. Those healthcare professionals who are primarily involved in sale of medical products or lab testing are generally excluded.
Attorneys, paralegals, mediators and other professionals who handle legal-type proceedings are included. Accountants, actuaries, auditors and enrolled agents are also included.
Most consultants are included because they are paid for offering advice to clients. The exception may be a person who is primarily selling a product and offers limited advice on use of that item.
Performing arts actors, actresses, musicians and directors are included. Many other production support staff for a play, movie or theater production may be excluded.
Professional athletes and coaches are similar to actors and directors. Therefore, they are included.
Editor's Note:
Section 199A is going to be a huge challenge for CPAs throughout the nation. Even after the proposed regulations are made final, deciding who is qualified and not qualified for this deduction will require great wisdom.
Applicable Federal Rate of 3.4% for September -- Rev. Rul. 2018-23; 2018-36 IRB 1 (19 August 2018)
The IRS has announced the Applicable Federal Rate (AFR) for September of 2018. The AFR under Section 7520 for the month of September is 3.4%. The rates for August of 3.4% or July of 3.4% also may be used. The highest AFR is beneficial for charitable deductions of remainder interests. The lowest AFR is best for lead trusts and life estate reserved agreements. With a gift annuity, if the annuitant desires greater tax-free payments the lowest AFR is preferable. During 2018, pooled income funds in existence less than three tax years must use a 1.4% deemed rate of return.
Published August 17, 2018
Previous Articles
IRS Encourages Taxpayers to Check Their Withholding Amounts
IRS Public Wi-Fi Security Tips
IRS Promotes "Security Six" Computer Safeguards